Kayak Point is a hidden gem located in the state of Washington. This stunning location is a perfect spot for those looking to escape the hustle and bustle of city life and immerse themselves in nature. With its breathtaking views and endless activities, Kayak Point is a great destination for anyone looking for a rocky beach getaway with hiking trails through the forest and places to camp.
Location and History
Kayak Point is located in Snohomish County, Washington, about 30 miles north of Seattle. The park is situated on the eastern shore of Port Susan and covers over 670 acres of land. It was once used as a fishing ground by the Tulalip Tribes, who inhabited the region for thousands of years before the arrival of Europeans.
In the late 1800s, the land was purchased by a group of businessmen who intended to turn it into a resort. As of 1976, Kayak Point is managed by Snohomish County Parks and offers a wide range of recreational activities for visitors.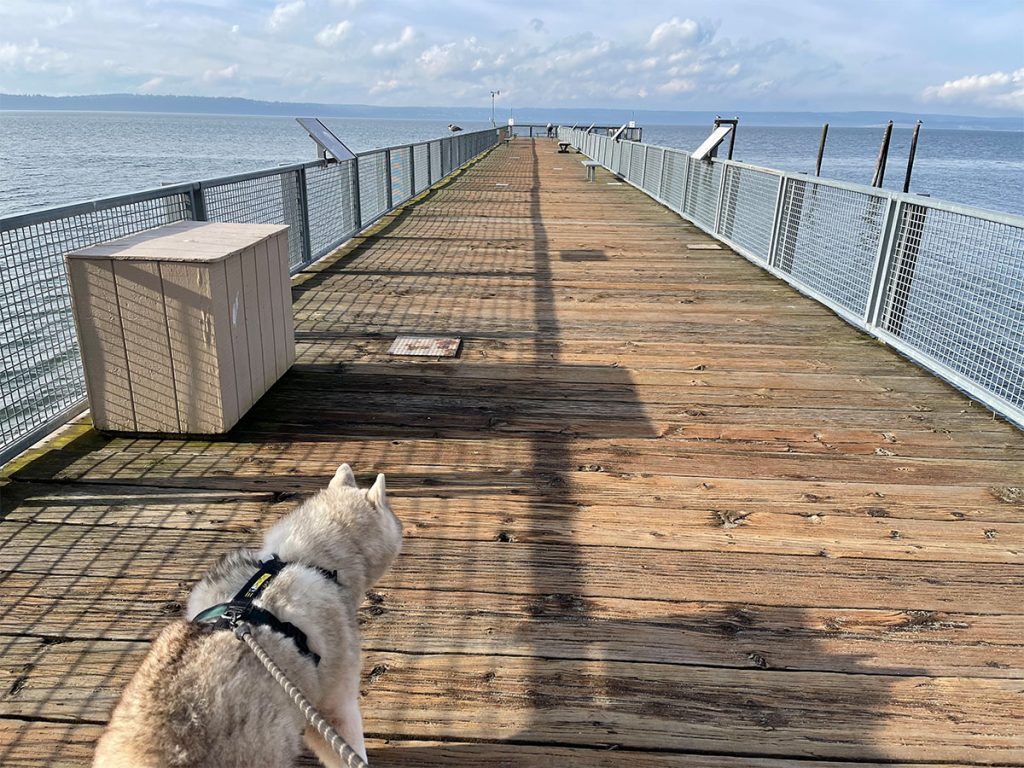 Activities
Kayak Point offers something for everyone, from hiking to beachcombing to kayaking. One of the park's most popular activities is fishing, with Chinook and Coho salmon, Steelhead trout, and Dungeness crab all commonly caught in the area. The park also has several hiking trails, ranging from easy walks to more challenging hikes.
For those looking for a more relaxed experience, Kayak Point has a beautiful beach that stretches over a mile long. The beach is perfect for beachcombing, picnicking, and sunbathing. The park also has several picnic areas, complete with picnic tables and barbecues.
Kayaking and paddleboarding are also popular activities at Kayak Point. The park has a boat launch and a designated area for kayaks and paddleboards, making it easy for visitors to get out on the water. The calm waters of Port Susan are perfect for kayaking, and visitors can often spot harbor seals, sea lions, and a variety of seabirds.
Wildlife
Kayak Point is home to a variety of wildlife, both on land and in the water. Visitors can often spot bald eagles soaring overhead or perched in nearby trees. The park is also home to a variety of waterfowl, including Canada geese, American wigeons, and mallards.
In the water, visitors may spot harbor seals and sea lions, which are common in the area. The waters of Port Susan are also home to a variety of fish, including salmon, trout, and crab. In the summer months, visitors may also spot Orca whales, which pass through the area on their way to their feeding grounds in the north.
Camping
For those looking to extend their stay at Kayak Point, the park has several camping options available. The park has a traditional campground with 48 campsites, including 11 sites with full hookups. The campground is open year-round and is a great option for families and groups.
The park also has a group campsite that can accommodate up to 50 people. The group site is located near the beach and has picnic tables, fire pits, and a covered shelter. The site is perfect for family reunions, scout groups, and other large gatherings.
If you prefer to camp in a more rustic setting, Kayak Point has several primitive campsites available. These sites are located in a wooded area of the park and are perfect for those looking for a more secluded camping experience.
Conclusion
Kayak Point is a hidden gem located in Washington State that offers visitors a wide range of recreational activities. Whether you're looking to fish, hike, kayak, or simply relax on the beach, consider Kayak Point. Either a day pass or annual Snohomish County Parks pass is required.