These are a couple iPhone snapshots we took along Icicle Creek in Leavenworth, Washington. Leavenworth is an amazing destination for outdoor enthusiasts throughout the year. However, during the winter months, this natural wonderland becomes even more enchanting as the landscape transforms into a magical winter wonderland.
Surrounded by snow-capped mountains , glistening ice formations, and frozen waterfalls, Icicle Creek in the winter is a sight to behold.
For a more leisurely winter activity, visitors can take a stroll through the charming town of Leavenworth, located just a few miles from Icicle Creek. With its Bavarian-inspired architecture and festive holiday decorations, the town is a popular destination for winter tourism. Visitors can explore the many boutique shops, art galleries, and restaurants that line the streets, or simply take in the holiday atmosphere.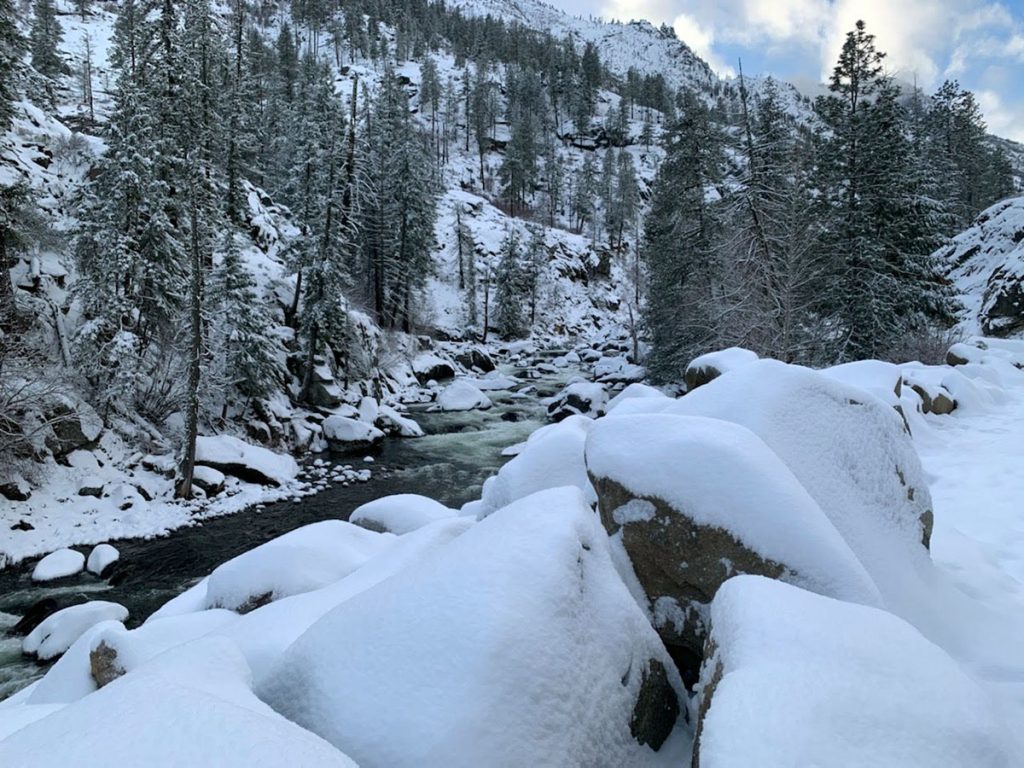 While winter sports and activities are a major draw for visitors to Leavenworth, the natural beauty of the area is equally impressive. The snow-covered trees, frozen waterfalls, and stunning mountain vistas make for a picturesque winter wonderland that is sure to take your breath away.
If you're ever in Leavenworth, it's certainly worth the drive down Icicle Road which is located right off of Highway 2 on the west end of the downtown area. Icicle Creek offers stunning natural beauty, there is something for everyone to enjoy. Whether you are seeking adventure or simply looking to soak in the winter scenery, add Icicle Creek to your list. I'll be working on getting some more shots with my new mirrorless Sony next winter.