While some people dread the winter in the Pacific Northwest, I view it as a time to embrace it. Recently, my dad and I got the snowmobiles out and hit the groomed trails around Fish Lake, located near Leavenworth, Washington. This network of trails has 186 miles of groomed trails, so far, we've only covered a small fraction of it as we are still testing out a pair of older snowmobiles we purchased in the summer. We certainly don't want to get stranded with them and want to make sure things continue to run properly on them before getting too far out.
As I rode through the groomed trails, I found the beauty of the snow-covered landscape is mesmerizing, especially when the trees are also capped with snow. I pulled out my iPhone and snap some photos of the stunning scenery around me. This was our second time out on these trails. The first time, there was steady snowfall and we only spent about an hour out there getting used to how these snowmobiles ran and handled. The snowmobiling season is coming to an end soon. We're not sure if we'll get back out there again or have to wait until next winter.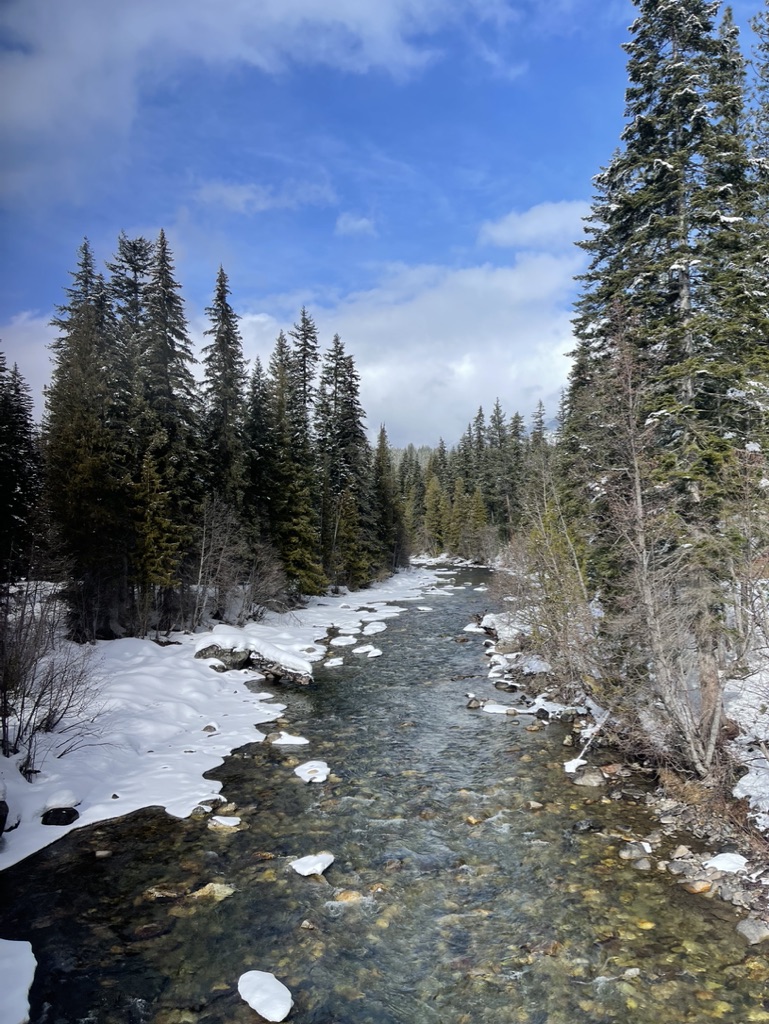 The beauty of the snow-covered landscape was truly awe-inspiring, I'll definitely get my mirrorless camera out with me on some future trips. If you're ever in the Leavenworth area during the winter, I highly recommend getting out and experiencing the beauty of the backcountry for yourself. If you don't have your own snowmobiles, there are a rental options including guided tours available for snowmobiling in Leavenworth.